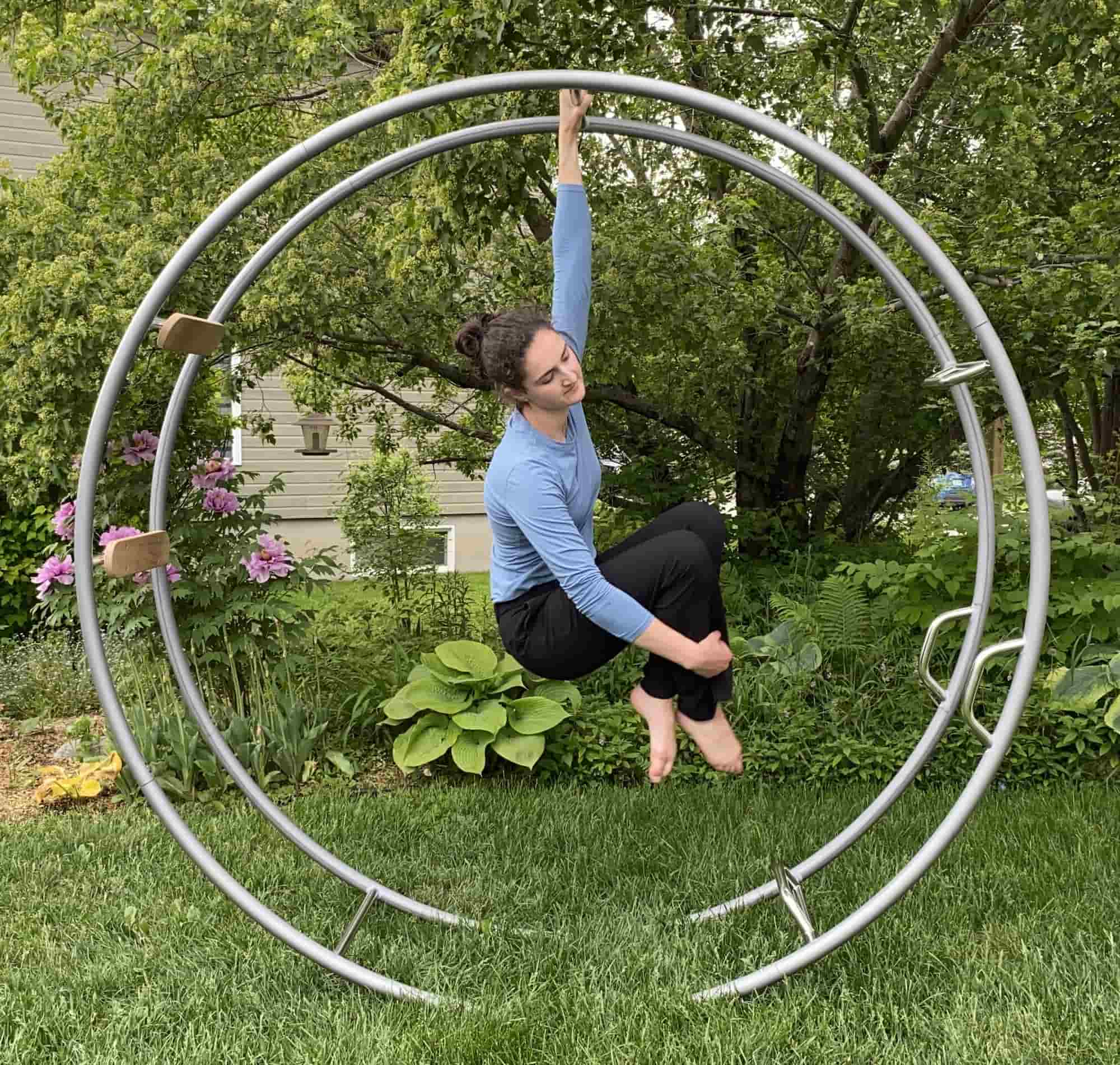 German wheel comes a little later in my background. I discovered this discipline as a teenager and it quickly became my specialty.
During my years at École de cirque de Québec, I explored different ways of moving with the wheel to finally find my own way of movement; the style I like the most.
My final act of the Ecole de cirque de Quebec program. 
Accepting the loss of control may sometimes be the best way to overcome the seemingly endless waves. The discomfort eventually passes and calmness always returns to the surface. In a refined and fluid style, "Accalmie" will transport you into a universe filled with sensitivity and gentleness.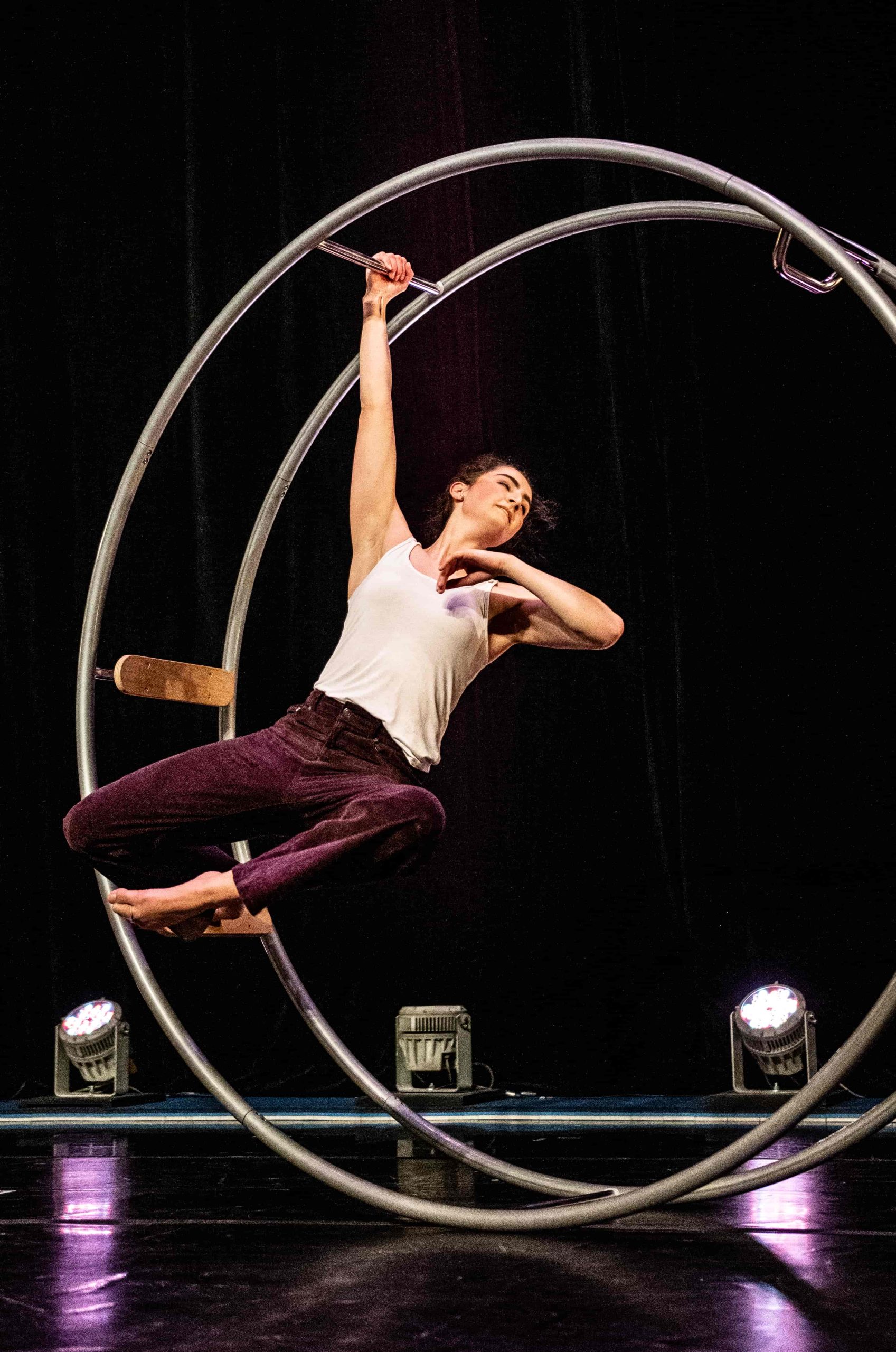 I had the chance to celebrate Saint-Jean-Baptiste 2021 in Berthier-sur-Mer. This video gives you a glimpse of my visit in this municipality.